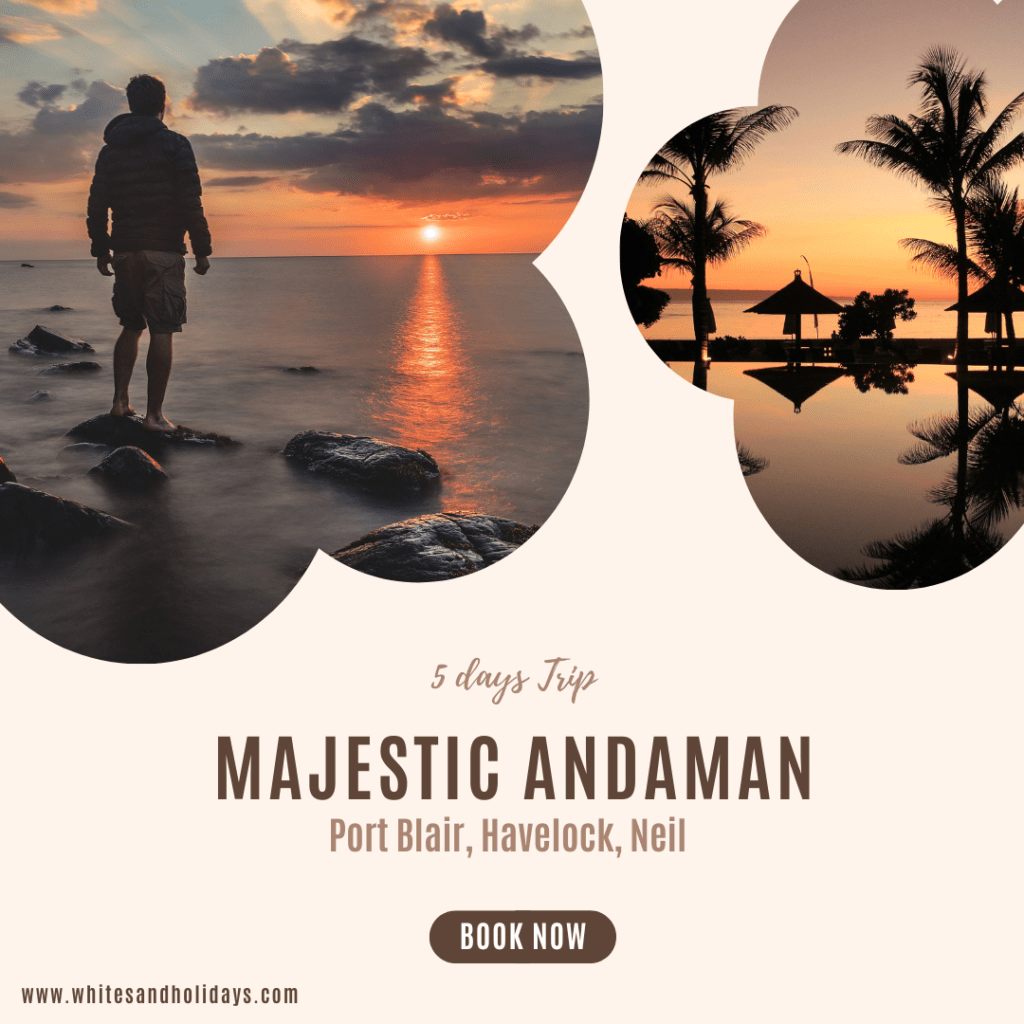 Andaman is a beautiful destination known for its pristine beaches, crystal-clear waters, and exotic marine life. 
Here are some of the top things to do in Andaman:
Scuba diving: One of the most popular activities in Andaman, scuba diving offers the opportunity to explore the underwater world of the Andaman Sea. With its clear waters and colorful coral reefs, Andaman is a great place to learn scuba diving or enjoy a diving excursion.
Snorkeling: If you prefer to stay close to the surface, snorkeling is a great way to see the coral reefs and marine life of Andaman. You can explore the shallow waters around the islands, and see colorful fish, turtles, and even reef sharks.
Beach hopping: Andaman is home to some of the most beautiful beaches in the world. From the popular Radhanagar Beach on Havelock Island to the secluded beaches on Neil Island, you can spend days exploring the white sand beaches, swimming in the crystal-clear waters, and relaxing under the sun.
Visit Cellular Jail: The Cellular Jail, also known as Kala Pani, is a historic prison that was used by the British to imprison Indian freedom fighters during the colonial era. Today, it is a museum that provides a glimpse into the dark history of the Andaman Islands.
Visit the Mahatma Gandhi Marine National Park: This national park is home to a diverse range of marine life, including corals, turtles, and colorful fish. You can take a glass-bottomed boat ride to see the marine life up close, or go on a nature walk through the park.
Island hopping: Andaman is a collection of many islands, each with its own unique attractions. You can go island hopping and explore the different islands, each with its own beautiful beaches, rich history, and unique culture.
Water sports: Andaman offers a range of water sports activities, including jet skiing, parasailing, and kayaking. You can also take a ride on a banana boat or a speedboat, or try your hand at windsurfing or stand-up paddleboarding.
These are just a few of the top things to do in Andaman. Whether you are looking for adventure, relaxation, or a cultural experience, Andaman has something to offer everyone.
"Customize your dream vacation today! Call us now to speak with one of our travel experts and get the best price on tour packages tailored to your specific needs. Our dedicated team is here to help you plan your perfect trip to Andaman, so don't hesitate to get in touch."